Reiki Academy
The pathway of Reiki begins with the healing of the self, allowing you to embrace a holistic way of living!
The ancient healing system of Reiki originates from Japan. This training allows you to channel the universal energy to heal yourself and if you choose others too.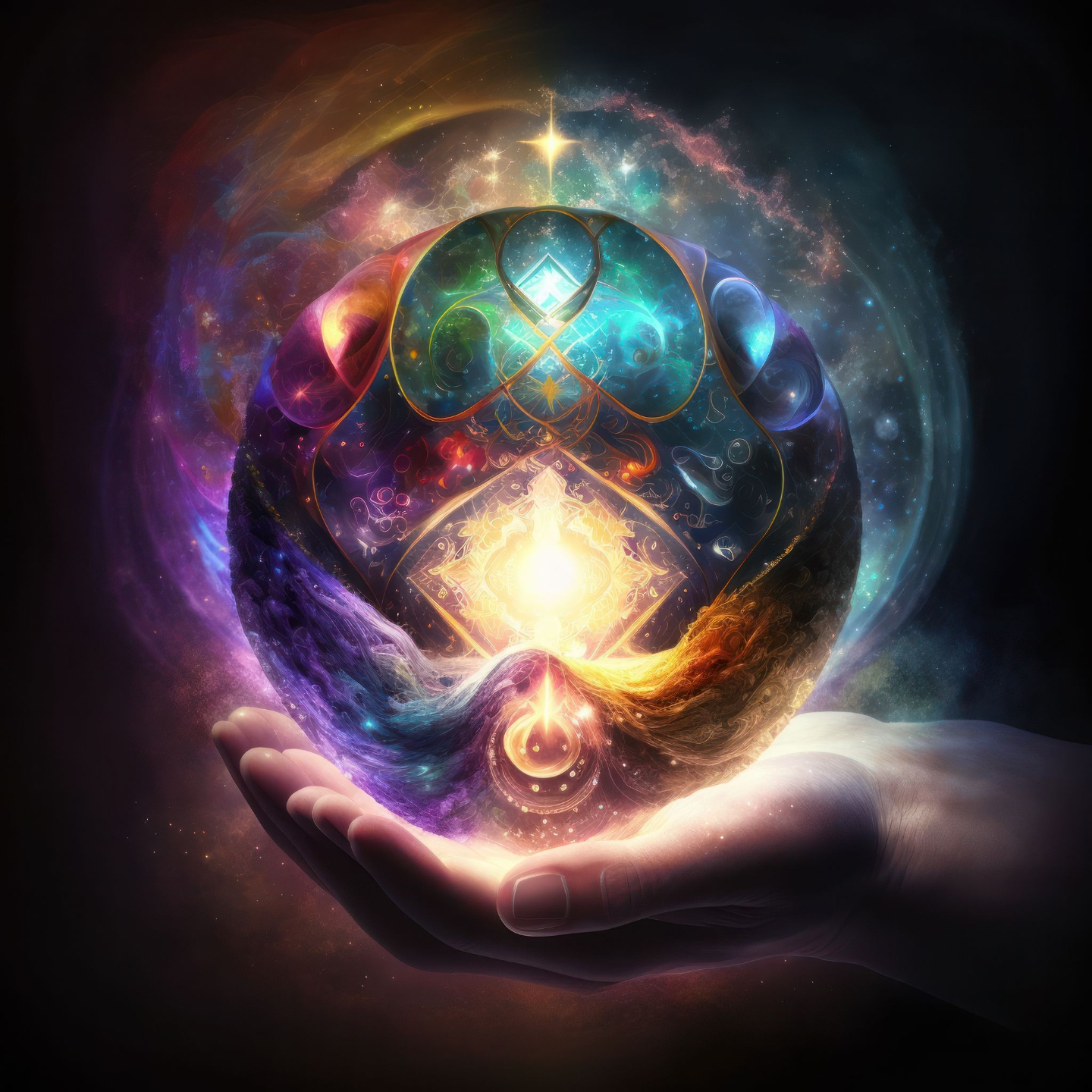 When you are called to Reiki know that you are beginning a path of healing. It may not be clear where this will take you right now however, trust that this is the right time for you!
I'M READY!
THERE IS HOPE
When searching for Reiki Masters to learn the ways of Reiki can seem overwhelming with all who are trained!
A true saying that is used time and time again is that you are always brought to the place you are supposed to be - and here you are at the Reiki Academy;
You will have the ability to heal others!

You will be able to open your own Reiki Practice!

You will be able to take control of your own healing journey!

You will have the ability to bring holistic balance within your life!

You will have the ability to understand what your body is telling you needs healing!
Yes, It Really Is Possible!
With the Reiki Academy you can really learn to heal using Reiki with confidence!
I'M READY!
Through the Reiki Academy you could…..
Balance your health

Bring a holistic approach to life

Live life using the Reiki Principles

Clear your families trauma now and for future generations

Allow Reiki love to spread peace and balance in all aspects of your being
INTRODUCING
Reiki Academy
This invitation if you choose to accept.....
Learn the ancient Japanese healing system of Reiki! Healing yourself and others holistically; with the use of hands on healing, Reiki symbols, breaking the barriers of time and space!
What is Reiki?
Reiki is an ancient Japanese healing system. There are many ancient texts describing a healing system that was passed from teacher to student. Understanding the culture of Japan, knowledge is passed in a specific order and at specific times after the adept has shown his commitment to his master. There is also great respect of the Elders and the knowledge they hold.
A man called Mikao Usui found these ancient texts and discovered that there was a key element missing, the way to activate this healing system. After a 21 day quest at Mountain Kurama Usui was attuned to the first three symbols, what he later called Reiki. He now had the key to use this ancient healing system.
The original system that Usui used has been changed and adapted over the years, not only by himself also, his successors Churjiro Hayashi and Hawayo Takata. More symbols were added and the system was broken into levels that could easily be taught. There has also been many changes making Reiki more accessible to the western world. Takata wanted to teach Reiki worldwide!
Through the Reiki Academy you will transform who you are and how you show up to your life.
You'll learn:
Reiki Level I ~ hands on healing of self and others

Reiki Level II ~ the gift of three symbols; power, emotional, & distant

Advanced Reiki Training ~ Master symbol accessing deep healing

Reiki Level III ~ pass the gift of Reiki to others
Our world is shifting as more people are becoming enlightened know that the call for Reiki healers is growing exponentially!
What's included in our Academy.....
Reiki Level I
This invitation if you chose to accept…
In the first course Reiki Level I is to teach you the system of hands on healing. You will be guided to begin with looking at yourself, for we have to begin with ourselves before we can truly heal others. You will learn the history of Mikao Usui. Your knowledge will extend to how to utilize Reiki in everyday life, including the healing of yourself and others.
Reiki Level II
This invitation if you chose to accept…
Reiki Level II really shifts the focus from the self to others. In this you will be attuned to the three Reiki symbols. The first is Cho-Ku-Rei which is known as the power switch to strengthen your healing ability. Sei-He-Ki is used for emotional healing. Ending with Hon-Sha-Ze-Sh-Nen, which breaks down the barrier of time and place allowing you to send Reiki to whom and wherever you need. At Level II you may become a Reiki Practitioner starting your own Reiki Business.
Advanced Reiki Training
This invitation if you chose to accept…
Advanced Reiki Training (A.R.T) opens you to some powerful tools such as psychic surgery and the removal of etheric cords. These come with great responsibility and as you are attuned to the Usui Master Symbol Dai-Ko-Myo you learn the ethics surrounding these healing abilities. You will also learn the power of gemstone healing grids for yourself and others. This level you are taken on a guided mediation and will meet your Reiki Guide.
Reiki Level III Master/Teacher
This invitation if you chose to accept…
The Level III Master/Teacher you will receive the last two symbols; Tibetan Master Symbol Dai-Ko-Myo and the Tibetan Fire Serpent. If chosen, you can pass the gift of Reiki to another. Being attuned to the Master level does not all of a sudden change you to an enlightened being, as this is the beginning of your journey. It is the point in your life where your values and spiritual consciousness is enveloped with the Reiki energy as you are working on all aspects of your being.
Reiki as a Business
This invitation if you chose to accept…
For those who are called to heal for others learn all that you need to know about setting up your own practice. Confidently step into the world as a Reiki Master Healer!
Our Academy is for you if…..
You are ready to take action in your life!
You are open minded and want to learn!
You can be held accountable for your actions!
You are in search of a new way of looking at your world!
I'M READY!
NICE TO MEET YOU
I'm Sarah Tricker
I fondly refer to Reiki as love. This is because when you open yourself to Reiki it really does bring so much love into your life. I was drawn to take Reiki training not long after I had completed my mediumship training. I was already doing spiritual healing and felt there was something missing. When I took my Reiki training it gave me the missing keys to be able to help my clients to the next level of their healing.
Not surprisingly when I began to teach most people came to me to learn. Many people are scared of teaching others however, I learnt so much about Reiki through the students who came to me. Each student brought a little bit of their own spice to the mix. I have attuned so many people now to Reiki love, probably well over 150! Its 2023 and I currently have 21 Masters under me. I am always so honoured when people are drawn to me.
Everything has shifted in our world. Since closing my store in 2020 I have been in the process of moving all of my academies and programs online. I believe this is a good transition as it allows people to access knowledge wherever they are or whatever situation they are in. Learning in person is great and yet with principles of Reiki it's a lot to take in one day workshop. With the content being set up as modules in a course you can learn at the pace that suits you.
What is very unique about the Reiki Academy is that Reiki Shares live circle is available every month. This is where you can meet your fellow Reiki community. You can also connect with your Master Sarah Tricker. There is time to ask questions if you are struggling to understand any concepts in the courses. Each session you will receive a healing and give a healing as a group building your confidence as a Reiki healer.
When you are ready you book your one on one healing attunement with Sarah. Always remember that Reiki is an energy. There are no limitations on how energy moves through the ether. Your attunement will be received using crown to crown process. This is part of the way in which Usui used to attune his students. Students who have received attunements in person and from a distant often say the distant attunement feels more powerful.
I trust that you have been brought here for a reason and am excited to see you inside the Reiki Academy!
Blessings
Sarah
XXX
GET STARTED TODAY!
Sarah's Tricker Alchemy's Reiki Academy Investment Pathways
Learn more about our guarantees to you…
Frequently Asked Questions.....
I really want to join your programs however, it is just not the right time for me now?
How do your Academies work?
What if I have invested in your in person workshops?
Do we have a lifetime access to the Academies we purchase?
I see that part of the Reiki Academy is to start your own Reiki Practitioner business, I am not interested in starting a business, is this Academy still for me?
The Canadian Reiki Association doesn't recognize training taken online, does this mean that you are not a legitimate teacher and my training is also illegitimate?
What students are saying about Reiki Academy....
Katie Barcus-Kuka
"My biggest lesson from attending Reiki Level 1 was how the attunement has changed my life. It's an intense experience but very worth it! Reiki is definitely going to be part of my future. I would like to become a Reiki master. I've worked with Sarah before and enjoy her teaching style and the personal attention that she provides. Sarah is an amazing mentor. She genuinely cares about her students and understands that there is "enough" for everyone in the universe so she's not operating in the assumption that she needs to maintain her business and not give her students the tools to be successful for fear of creating competition for her own business. Sarah is an awesome person! She will take you where you are and help you go on your journey."
Tashina Soup
"My biggest lesson from attending Reiki Level 1 was learning the emotional connections between the body parts and illness, and how Reiki treatment will benefit this. My vision for the future has changed substantially, where I believe even more anything is possible. Sarah has always been very spiritually intriguing to me and I felt as though I would benefit greatly from learning from her first hand. My experience with Sarah was amazing as she is very intellectual and has a great personality. I felt comfortable knowing that she likes to swear just as much as I do! I would recommend Sarah Tricker Alchemy as her spiritual experience has helped me with my personal growth."
Nigel Ovenden
"Recently completed my advanced Reiki on December 8th. Sarah is my Reiki Master and has been with me through this journey. Like Level 1 & 2 workshops it was enlightening and to notice how my Reiki has developed. She has created a wonderful Reiki community with all her students and celebrates with all students with Reiki shares once a month."
Michele Hemsing
"I recently had the opportunity to enroll in a level I & II reiki class from Sarah Tricker. I really enjoyed the casual and inviting environment and workspace. Sarah is very knowledgeable, passionate, and patient in her teachings. Her support and follow up since the classes has also been really appreciated. I am planning on pursuing other aspects of her healing practice."
Gill Ovenden
"Hi, I have been attending Sarah's Reiki training workshops. These are always excellently run, fun and Sarah supports you very well on your journey. I always finish a day feeling well, informed and grateful for Sarah and the people she brings together. I highly recommend Sarah if you wish to start any journey of learning around healing, life coaching or spiritual guidance. Thank you Sarah."
Maria Florian
"Sarah is a wonderful teacher. She makes the class of Reiki a wonderful experienced. Loved the way you teach. Keep doing a good job!!!!"
Tacy Ellingson
"Sarah is an amazing, in tune, healer and educator! I have enjoyed every moment with her! She will open your eyes and enlighten you while filling you with positive energy! I highly recommend Sarah Tricker!"
Linda McFalls
"Today I took Reiki level one class. Sarah was very knowledgeable. The class was relaxed and fun. I'm looking forward to taking level two next month."
Jude Heyland
"Sarah is an amazing Reiki Master Teacher. I really enjoyed the Reiki Level Art class. Sarah creates a fun and inspirational class. I highly recommend her teachings."
Lesa Thompson
"Great Reiki class, learned lots. Sarah has showed a lot of support and encouragement. I am very pleased that have her as an instructor."
Naomi Faulkner
"I enjoyed my Reiki 1 session with Sarah and recommend her as a Reiki Master."
Jen LaFromboise-Wagner
"Great information and practice time! Sarah is very knowledgeable and friendly."
Jannet Findlater
"I enjoyed the class and learned much. I recommend it to anyone looking to learn Reiki."